Regular price
£260.00 GBP
Regular price
Sale price
£260.00 GBP
Unit price
per
Sale
Sold out
STRATEGY SESSION TAILORED TO YOUR NEEDS
I will develop a session tailored to your specific business needs giving you the knowledge to build a solid business strategy helping you thrive with your business.

WHAT IS INCLUDED?

2-hour session focusing on up to 2 topics chosen from the topics list.
1-hour follow-up to check in on progress & address any new pain points
Access to my exclusive insider community hosted on Slack where you have access to myself & other small business owners
WHO IS IT FOR?

STARTING A BUSINESSES
This session is a great starting point to help you understand the fundamentals of launching a business.

RUNNING A BUSINESS
If you're feeling stuck in a rut with your current business, this session is great for getting back on track.
FAQS

WHAT IS A BUSINESS STRATEGY?
A strategy is a long-term plan that you create for your business to reach the future desired state.

WHY HAVE A BUSINESS STRATEGY?
A good business strategy will help you make informed decisions and provide guidance on where to invest your time and resources.

HOW DO I BOOK A SESSION?
Either buy here through the website or after our 15-minute discovery call I will send over an invoice & once paid we will book in your session.

DO YOU OFFER PAYMENT PLANS?
Yes, I can offer a 50% deposit and 50% final payment the day prior to the session.
View full details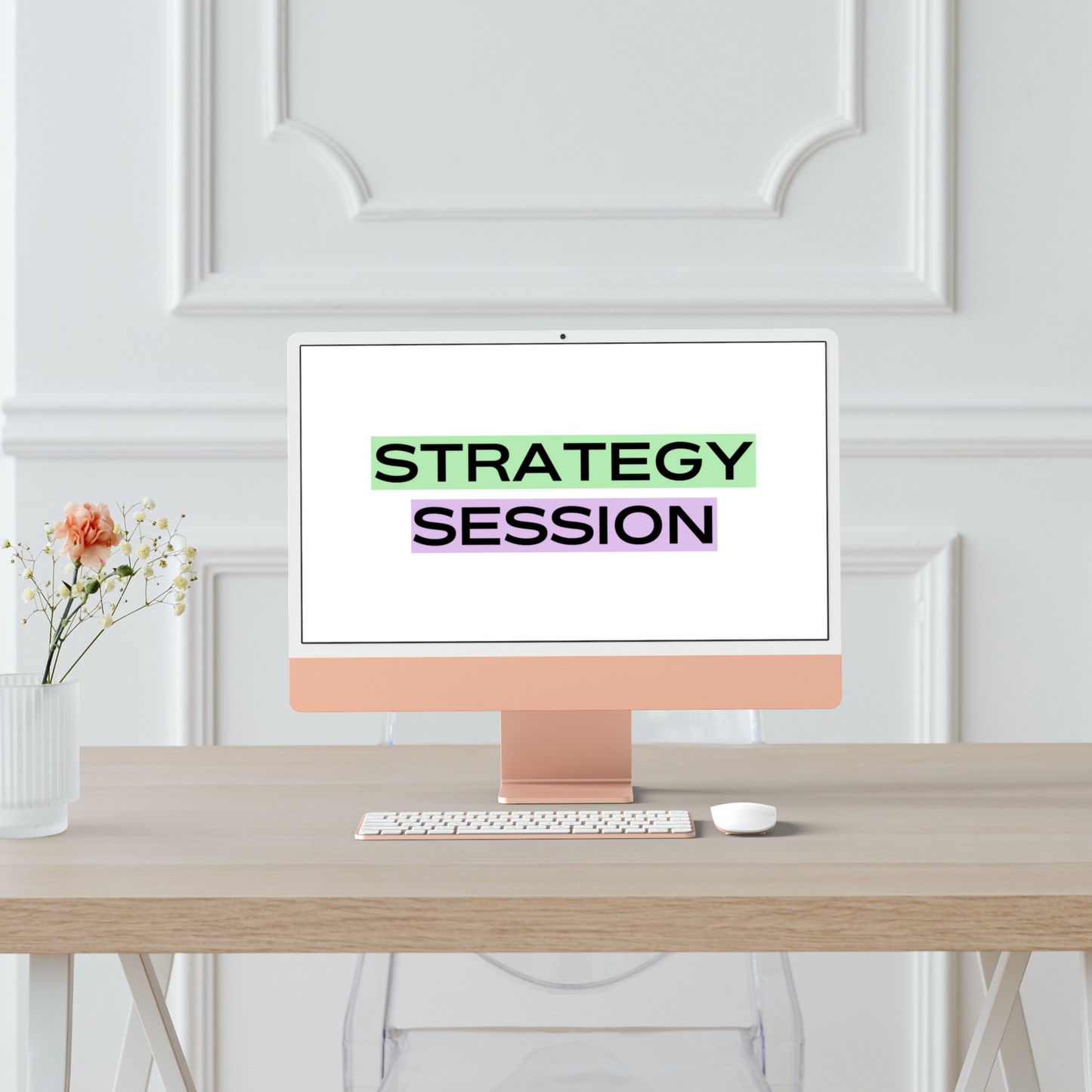 The session was so insightful and Isobel has given me so much to work through and action in my business - going to be busy for a while! Everything presented and spoken about was thorough, but Isobel also made sure I understood everything and explained well. A constructive session which had a relaxed vibe - wasn't too formal and felt very friendly. Would definitely work with and recommend Isobel's services!
Such an amazing, useful and inspiring session
I had a great time with Isobel this morning! I learnt all the places that I need to improve in my new business, and it was so great to hear the constructive feedback. There were so many things which I didn't realise I needed improvement on, so I'm so glad I had someone with expertise to help me. I feel so motivated and inspired again, and I'm looking forward to the future of my business!
Fantastic information, advice and guidance
My 3 hour in-depth call with Isobel has set me on the right path to get my business up and running with helpful advice, wealth of knowledge and expert guidance. I feel inspired and exited to get going with all we discussed. Already looking forward to what the future holds.
Helpful & Inspiring
The 3 hour session with Isobel was really helpful for taking a step back and pausing to think about my long term business goals. Isobel was friendly, knowledgeable and helpful in reminding me of the important foundations in business such as a customer persona and brand values. Isobel was very helpful in realigning my vision and helping me commit to future growth. I would highly recommend if you are looking to become re-inspired!
Valuable & insightful session
I had a 3 hour session with Isobel and found it so valuable and insightful! Isobel took the time to get to know my business and provided a detailed audit full of recommendations and next steps. She answered all of the questions I had and gave me a really clear action plan of how I can grow my business across social, my website and more.
If anyone's thinking of booking a session with Isobel I would 100% recommend!